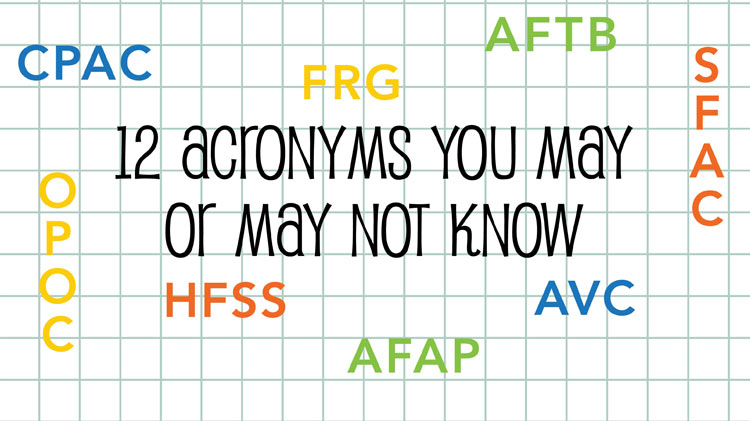 BLOG: 12 Acronyms You May or May Not Know

7thATC, formerly JMTC. HHC. AFTB. USAREUR. NCOIC. SDO. TMP.
Do you ever feel lost in Army jargon? Do your eyes glaze over when it seems your spouse is just reciting the alphabet out of order? Family and Morale, Welfare and Recreation (MWR) has put together a quick guide of some common acronyms to help you navigate a conversation!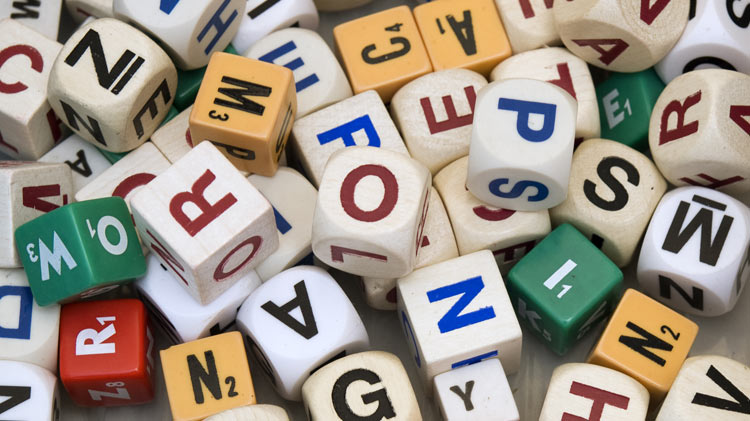 ACS = Army Community Service. ACS has everything you need to keep your military life as stress-free as possible. They offer a wide range of programs and services, including financial mentoring, resume advice, parent networking, and cultural awareness classes.
OPOC = Organizational Point of Contact. The OPOC is the person within a unit who coordinates volunteer opportunities and acts as a liaison to organizations.
AFTB = Army Family Team Building. Navigating military social life can feel foreign, but the AFTB programs help smooth over the transitions and learning process.
AFAP = Army Family Advocacy Program. AFAP was established to strengthen and improve the quality of life for our military Families by providing them the tools and skills they need to be self-sufficient and resilient.
AVC = Army Volunteer Corps. The AVC works to connect organizations with the community, and to provide volunteers with the necessary skills to advance work experience and education.
TSP = Thrift Savings Plan. It's a retirement savings and investment plan for federal employees. More information can be found at ACS.
FRG = Family Readiness Group. The FRG supplies the families of service members with the information they need to make daily life easier.
SFAC = Soldier and Family Assistance Center. The SFAC provides services for Soldiers and their families transitioning out of the Army.
CYS = Child & Youth Services. CYS (previously CYSS) offers a wide variety of programs for all ages, from childcare to after school activities.
HFSS = Hunting, Fishing, and Sport Shooting. The Wild B.O.A.R. Outdoor Recreation Center is a great source for HFSS equipment and programs for all levels of experience.
CPAC = Civilian Personnel Advisory Center. If you are an Appropriated Fund (AF), Non-Appropriated Fund (NAF), or Local National (LN) employee, CPAC is your organization equal to human resources.
ICE = Interactive Customer Evaluation. ICE is how Family and MWR learns how to improve it services to best suit your needs!