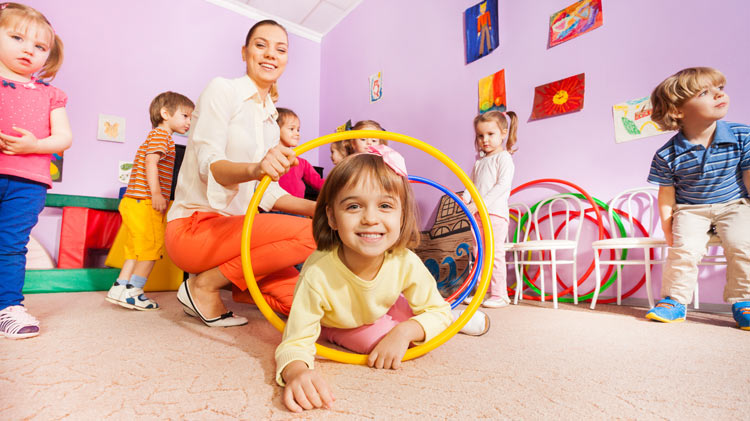 BLOG - Tuesdays with Family and MWR: Family Child Care
Tuesdays with Family and MWR is a segment of the Blog that features an interview with a different organization's team member to introduce the community to the individual, as well as provide more information about the organization's upcoming events.
Family and MWR spoke to Julie with the Family Child Care (FCC) program to learn more about In-Home Child Care and how you can apply!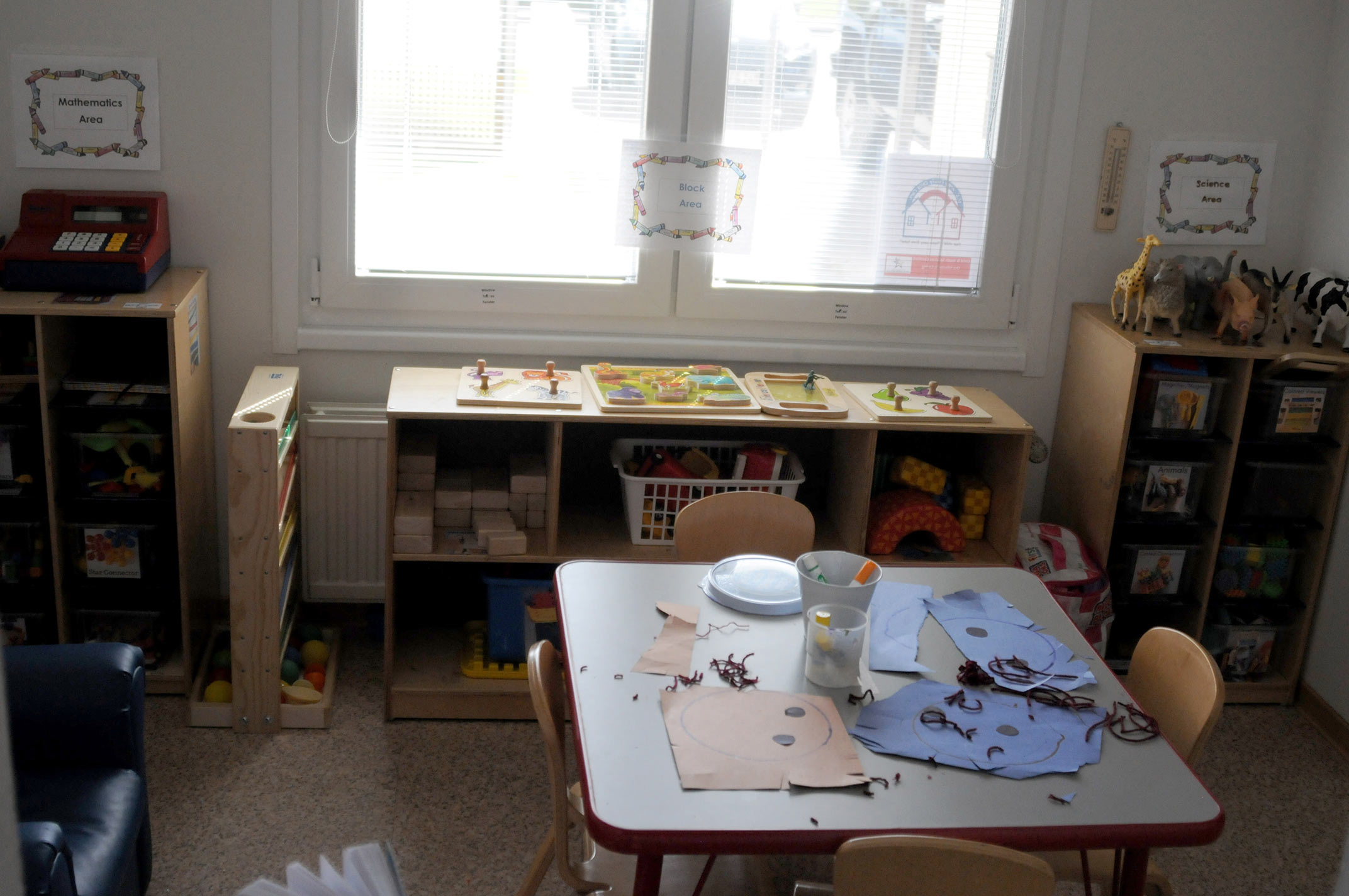 The activity room inside an In-Home Child Care
Julie unlocks the doors to the storage unit, revealing a paradise of children's furniture and toys. She needs to grab a few things for the In-Home Child Care providers, such as a diaper changing pad, puzzles and a tumbling block. FCC provides everything a home needs to be child-friendly, "down to the trash cans," July says. Even the meals can be reimbursed.
She locks up the warehouse and leaves for one of five In-Home Child Care centers in Netzaberg, Huetten and on-post Vilseck. Unlike stateside locations, USAG Bavaria offers In-Home Child Care in both on- and off-post government housing. If a military spouse is interested in working, but has no reliable transportation to get to post, becoming an In-Home Child Care provider is a great way to earn an income.
Providers's work hours are usually 5:30 a.m. - 5:30 p.m. to accommodate parents' work schedules, though they are free to set their own hours. A provider can earn $576 per child per month, with a maximum of 6 children in care at once, ranging from four weeks to 12 years old. Once approved, providers can transfer their job from station to station. There may still be additional training specific to the new location, but the CPR/First Aid certification is good for two years, and the background check is good for five years.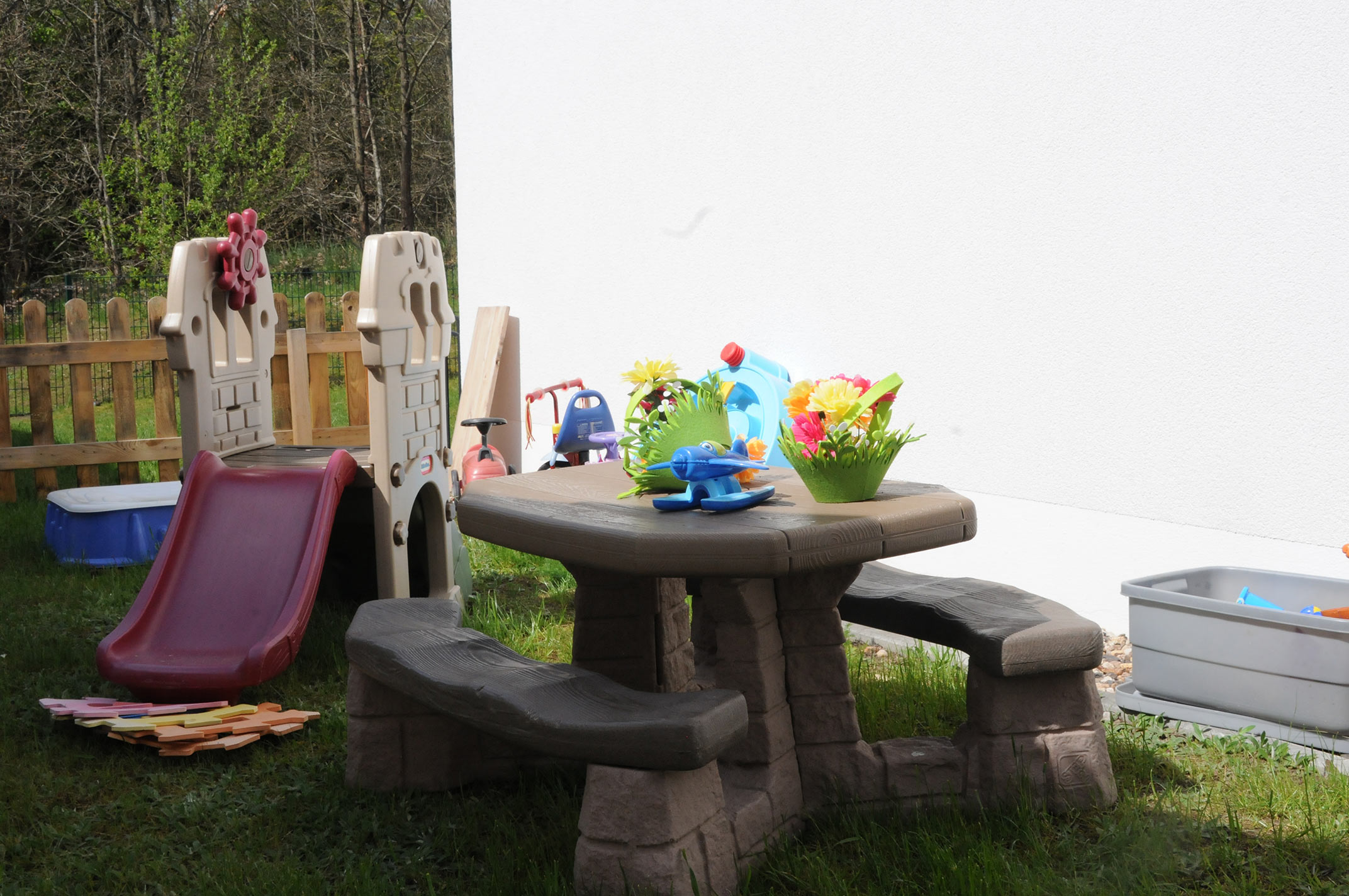 FCC provides indoor as well as outdoor furniture and toys
The background check is the first checkpoint to becoming a provider, which may take up to 3 months to be completed. Once the provider is cleared, there is a three day orientation and then a home interview. If the provider has a pet, there will also be a temperament test. Furthermore, there are courses on CPR, fire safety, food handling, medical administration and blood-born pathogens, as well as two modules covering child abuse prevention and environment.

From submitting the application to starting the job, the process can take up to six months to complete. As a result, applicants often drop out of the process before even passing the background check. Julie recommends that anyone interested in becoming a provider should apply before moving to the duty station. Sponsors should also provide the program's information to incoming Families to help speed up the process.

If you are interested in becoming an In-Home Child Care provider, contact DSN 526-9059, CIV 09641-70-526-9059 today!