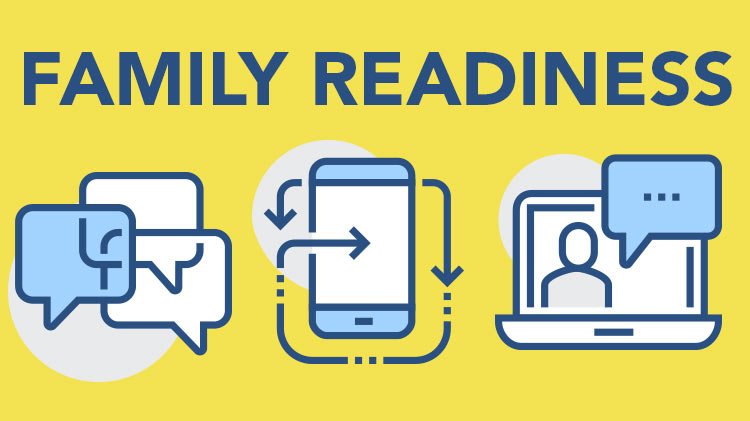 BLOG - Tuesdays with Family and MWR: FRG Services and Army Community Service (ACS)
Tuesdays with Family and MWR is a segment of the Blog that features an interview with a different organization's team member to introduce the community to the individual, as well as provide more information about the organization's upcoming events.
Tuesdays with Family and MWR spoke with Mark at Army Community Service (ACS) to learn more about Family Readiness Groups and what ACS has to offer!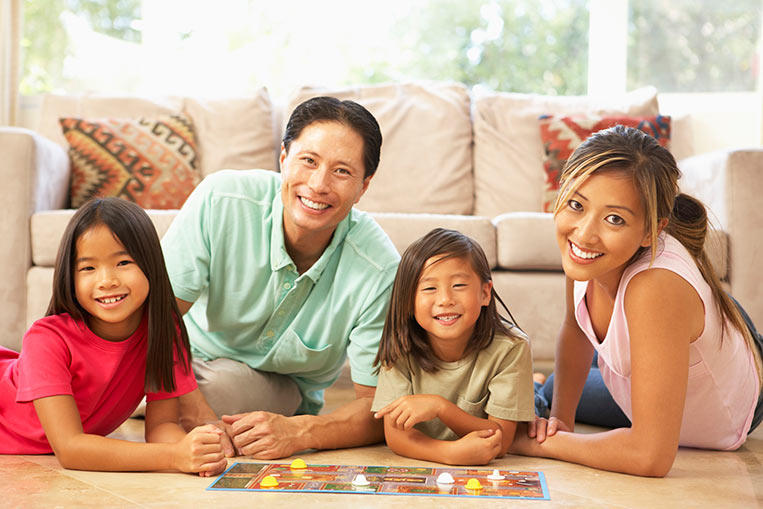 "I have a German wife, a German dog, a German car...this is where I live." Mark has lived in Germany for decades. He spent 26 years as a soldier, and since retiring, has worked as a DoD civilian. His knowledge of USAREUR policies and agencies has been deeply rooted since the 90s, which makes him the perfect instructor for Army Community Service's extensive Family Readiness programming.
When families first arrive, or even before they come to Germany, "it takes a while to figure out all the resources that are offered," he says. And even for those who have been here a while, there are programs to be discovered every day. Family Readiness Groups (FRGs) are a crucial part of distributing information to Families.
ACS is a centralized resource where anyone can get the information they need to live a healthy and resilient life. "Even the drive from Ramstein to the Oberpfalz area," Mark says, "people ask 'How long is it?'" Families want as much information as possible before they even start packing. The sponsorship program helps the Soldiers integrate into the community, but does not take the additional step to get the information to the Families.
Mark also mentions that there is a Unit Service Coordinator, who is "paired with units to help get resource information to Soldiers." While our Service Members are trained in a variety of skills, there is no program that formally teaches Soldiers about Garrison resources and Family readiness.
Recently, USAG Bavaria held a Sponsorship Rodeo in order to provide information and resources needed to help newcomers effectively. FRGs were encouraged to attend so that they can learn how to best incorporate new Families into the community. Whether new arrivals or long-time residents have questions, the FRG key contact needs to connect them to the appropriate agency.
The key role of FRGs is communication - it is the official channel from the command to Family members. "People here aren't living in their hometowns near their families," Mark notes. It is up to the FRGs to connect and incorporate Families into the community, both German and military. In the same vein, FRGs communicate the Families's needs to the command and agencies.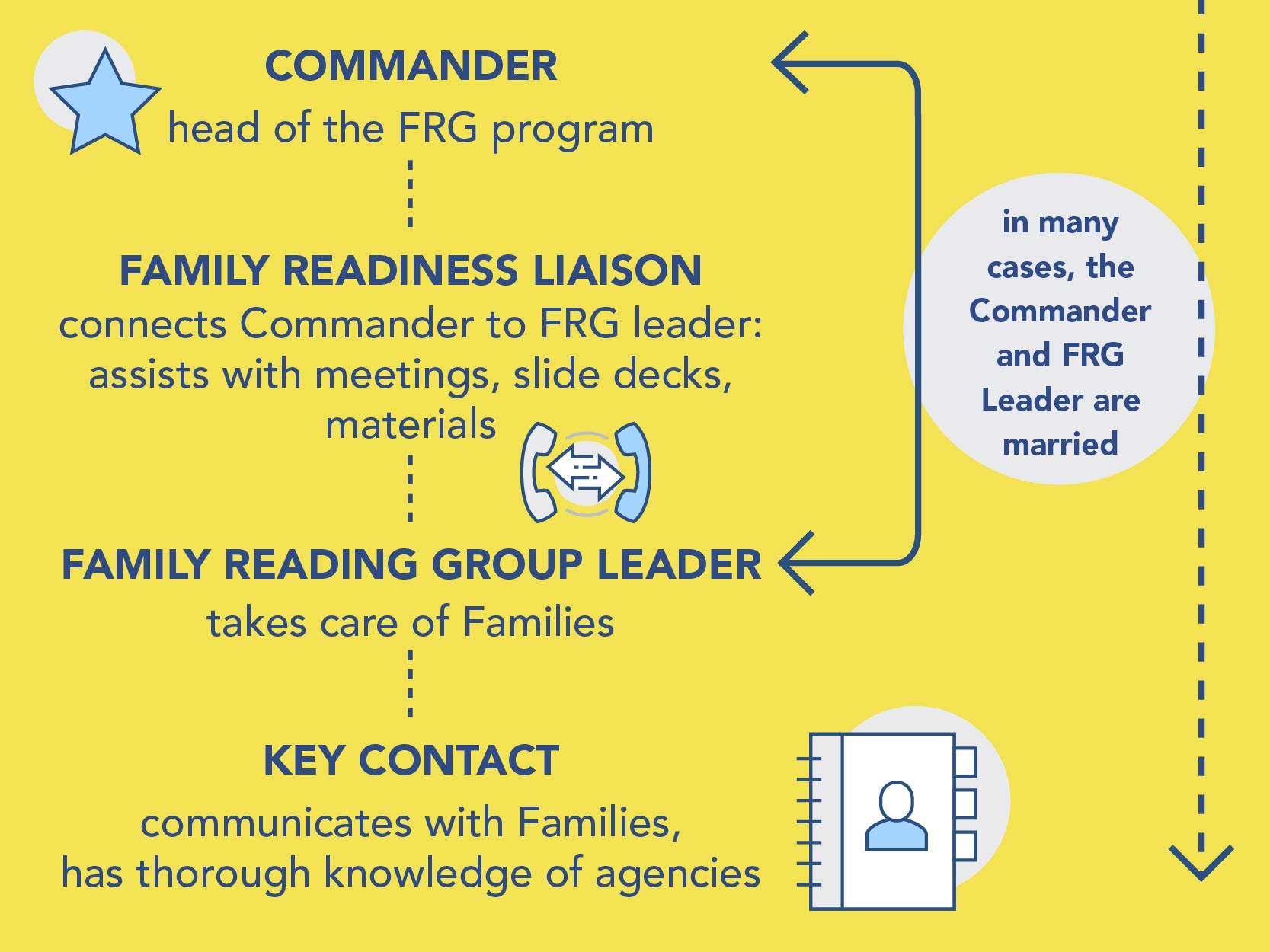 Mark's role is to make leaders as knowledgeable as possible. Families have questions about "counseling services, EFMP, religious services" and more, and if an FRG leader or key contact does not have the answer, Mark can direct them to the appropriate agency.
"ACS is here for the community," Mark says. The programming offered is in response to Families's needs, which can be communicated through FRG leaders. If Families want to know how to travel cheaply, how to be financially resilient, where to meet other Families, how to become a citizen, or anything in between, ACS will create and provide the programming.
The hardest part of building Family resiliency may be preparing for what is not expected. One of the greatest roles of the FRG, as Marks describes, is that they "give Families the support they need, but they are also there to provide support Families may not know they need." He recalls a situation when a Soldier was injured, but the Family had just arrived and was still living in the hotel. The Family did not know their unit yet, but the unit FRG came together to support the Family.
Mark also mentions scholarships as an example of information the FRGs distribute. Previously, 109 scholarships were awarded throughout Grafenwoehr and Vilseck, which was 500% more than the year prior. The Bavaria Army Wellness Center is another example he lists as a free resource to establish sustainable, holistic living. The Military OneSource website is a resource launchpad for all things military life. FRGs distribute this information, in addition to a plethora of other resources that help improve the quality of Army Family life.
The one thing people may not know but should know about FRGs? "FRG leaders give up a lot of their time because they care," he answers. Sharing information is a key part to family team-building. "They want everyone to be successful and have a memorable experience. Favorite units are always about comaraderie."
For more information on how to be part of your Family Readiness Group, contact Army Community Service (ACS) today!