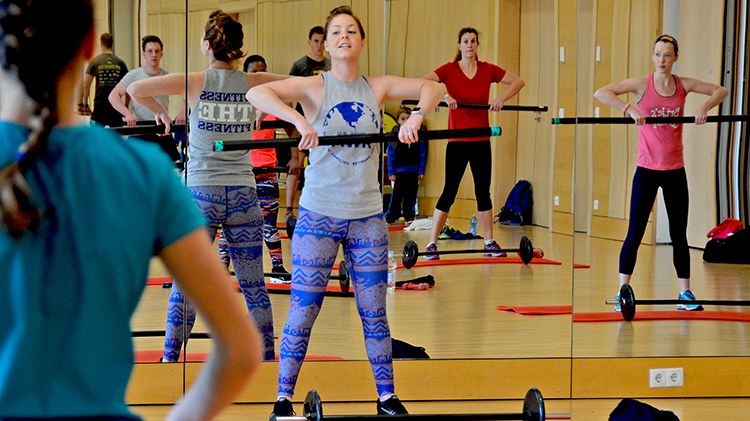 Les Mills Body Combat Training
Physical Fitness Center - Tower Barracks - B170 Gettysburg Avenue Tower Barracks Google Map
Once you're signed up for initial training we will send you all you need to prepare. The training will challenge and inspire you. You'll walk away with the tools and techniques you need to create life-changing fitness experience in every class. At the end of the two day initial training module you'll be assessed and potentially granted trainee status - which means you're well on your way to teaching anywhere in the world. You will have up to 2 months to submit a video of you teaching the Body Balance class for review and the possibility to receive your certification status from Les Mills.
WHAT IS BODYCOMBAT?
Step into a BODYCOMBAT workout and you'll punch and kick your way to fitness, burning up to 740 calories* along the way. This high energy martial-arts inspired workout is totally non-contact and there are no complex moves to master. A Les Mills instructor will challenge you to up the intensity and motivate you to make the most of every round. You'll release stress, have a blast and feel like a champ.
Spaces are limited to 15 participants.
Registration Deadline: 5 October 2018
Cost
Registration Fee is $225.00