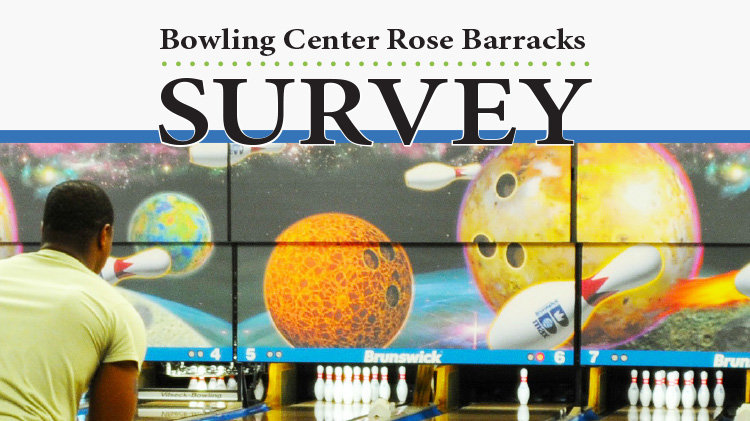 Rose Barracks Bowling Center Survey
We need your feedback!
Please share your opinion and tell us what's missing at the Bowling Center on Rose Barracks by answering this survey. The results will help us decide how we can improve our programs and services.
The survey is online at https://www.surveymonkey.com/r/GCKJB9Y
Thank you in advance for helping us to serve you better.
USAG Bavaria Family and MWR