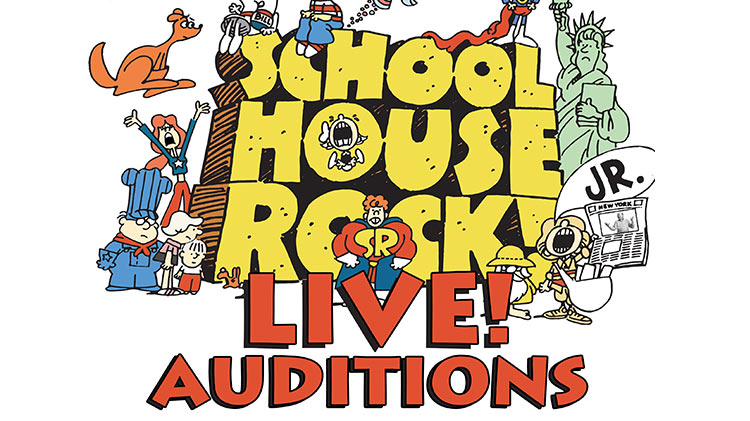 Auditions - School House Rock
Note: This event has already passed.
Date: Sep 10 2019, 5:30 p.m. - Sep 11 2019
Performing Arts Center - B153 Gettysburg Avenue
(located inside the old Warrior Zone) Tower Barracks Google Map
Auditions for School House Rock will take place at the Grafenwoehr Performing Arts Center on September 10 and 11 at 5:30- 7:30 p.m. for ages 7-18.
Rehearsals begin September 17 and will be held Monday-Thursday from 6-7:30 p.m.
Shows are November 2, 8 and 9 at 7:30 p.m. and November 3 and 10 at 2:30 p.m.
Join the TECH CREW:
Kids 10 to 18 years of age, who wish to learn more about the technical aspects of the theatre are invited to sign up for Schoolhouse Rock Live Jr. Tech Crew. There will be two weekly class times from which to choose; students are allowed to sign up for both if they would like.
The first time slot will be Tuesdays from 5-6 p.m.
Second time slot will be Wednesdays from 6-7 p.m.
Class will begin for all students on September 17 with the session running through show dates. $25 participation fee for the seven classes is payable through WebTrac.
Registration Info
Register with:
Grafenwoehr Performing Arts Center
B103 Gettysburg Avenue
Tower Barracks
Tel: +49(0)9641-83-6426
Military DSN Tel: (314)475-6426
Contact