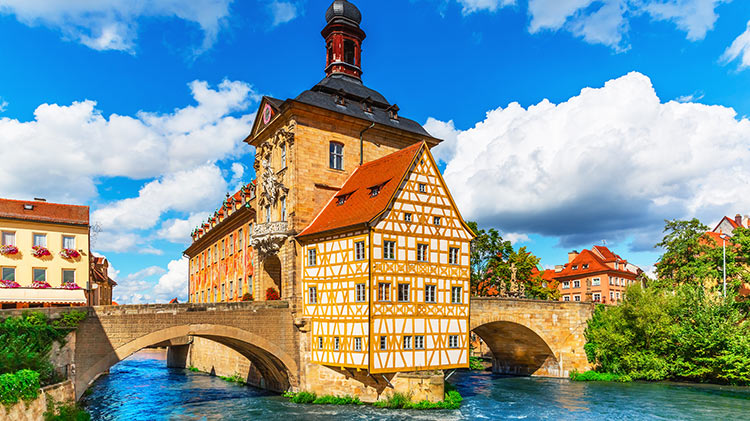 Date: Mar 7 2020, 12 a.m. - 11:59 p.m.
Wild B.O.A.R. Outdoor Recreation - RC600 Tank Road Tower Barracks Google Map
Don't miss a chance to explore the enchanting UNESCO World Heritage city nicknamed as the "Rome of the North" - Bamberg Germany! Feel free to hike the surrounding trails of the River Regnitz and sightsee one or seven of the beautiful churches on the hillside surrounding the picturesque and historical downtown area. If architecture is your forte- you will not want to miss the opportunity to sightsee the quaint streets and canals surrounded by crooked half-timbered houses. Lastly – don't forget – Bamberg boasts the title of the town in Franconia with the most breweries per capita in the world!
Cost
$39 Adult
$29 Children 3-12
$19 Children under 3
Includes transportation.