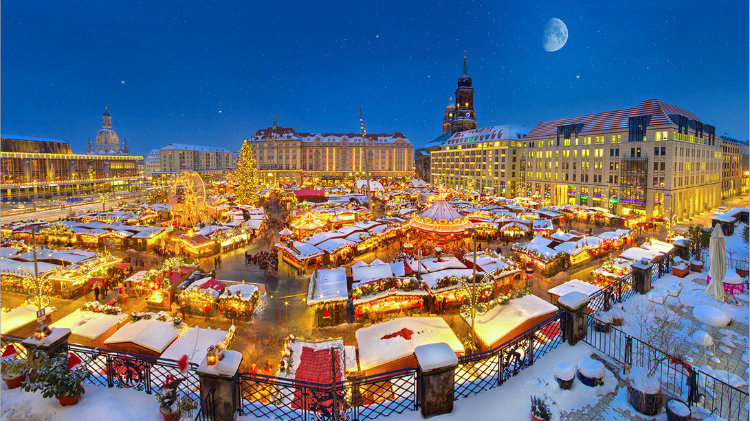 Note: This event has already passed.
Date: Dec 21 2019
Wild B.O.A.R. Outdoor Recreation - Tower Barracks RC600 Grafenwoehr 92655 Google Map
The traditional Christmas Market in Dresden, with its romantic and festive charm, is an inspiration in itself, a real treasure trove for traditional handmade crafts.
There's something for everyone: Christmas pyramids, smoking figures and candleholders from Erzgebirge Mountains, indigo-dyed printed textile products and pottery from Lusatia, gingerbread from Pulsnitz, filigree lace products from Plauen, Herrenhut Advent stars, blown glass tree decorations from Lauscha, and of course specialties from Dresden itself, such as the traditional "Pflaumentoffel," a chimneysweep figure made of dried prunes. Visitors can also watch the carvers, glass-blowers and bakers in action at the crafts market.
Cost
$59 Adult
$49 Children 3-12
$19 Children under 3
Price includes roundtrip transportation.

Call, email or visit Wild B.O.A.R. Outdoor Recreation to register today!
Looking for more trips and activities?
Check out the full calendar of trips and activities by clicking here.