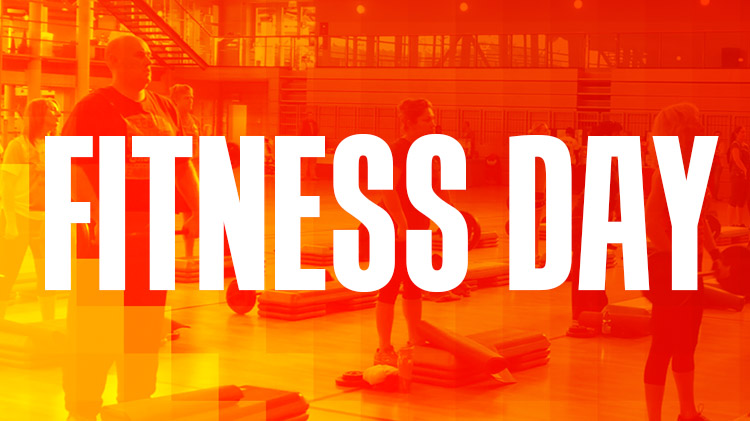 Note: This event has already passed.
Date: Jan 12 2019, 7:30 a.m. - 12 p.m.
Physical Fitness Center - Tower Barracks - B170 Gettysburg Avenue Tower Barracks Google Map
Fitness Day is designed to show our military community members what we offer on Wellness and Fitness programs for a healthy lifestyle. Customers will have a chance to attend and tryout different fitness classes, meet our instructors and check out our wellness services for free.
Fitness Classes:
Body Pump (Les Mills)
Functional Fitness
Yoga
Indoor Cycling
Cardio Step
Pilates
Mixxedfit
Mission Essentional Fitness
Zumba
There will also be Massage demos, as well as Health, Wellness and Nutrition information, services and programs. You can also register for our BHI - Befit for Life Program!
If you participate in any one of these classes or services on this day, you will receive a 10% discount on your next purchase at either Tower Barracks or Rose Barracks Fitness Center and be entered in a raffle for door prizes!
Childcare will be available! Please pre-register at CYS Parent Central Services!
Massage Demos, Benefits and Information (0800 - 1300)
Free Massage Demos from our certified Massage Therapist
Fitness classes will be conducted from 0800 - 1300 hours.
Personal Fitness Trainer info and Fitness Assessments (0800 - 1300)
Free Fitness Assessments from our Personal Fitness Trainers
Wellness and Nutritional information (0800 - 1300)
MEDDAC-Bavaria staff will provide information on Services, Nutrition are
available at the
Wellness Center and other important wellness information.
Fitness & Wellness Challenge Registration Drive (0800 - 1300)
Participate in an activity and save 20%! Instead of paying the $50
registration fee, it's $40 during this event!
KIDS ON SITE - CYSS will be provided child care on site! Parents must
pre-registered at CYSS Central Registration office or go on the web. For
more information call, DSN: 476-2760 or 476-2658 or 476-2851. For a civilian
prefix dial 09662-82 and the last 4.
Time slots are from 0800 -1000 and 1015-1230. Spaces are limited.
Participate in an activity/service on this day, and you'll also receive 10%
discount on your next purchase at USAG Bavaria Tower Barracks and Rose
Barracks Fitness Center.
See Fitness Day Schedule below:
Event Sponsored by
No Federal, DOD or Army endorsement implied.