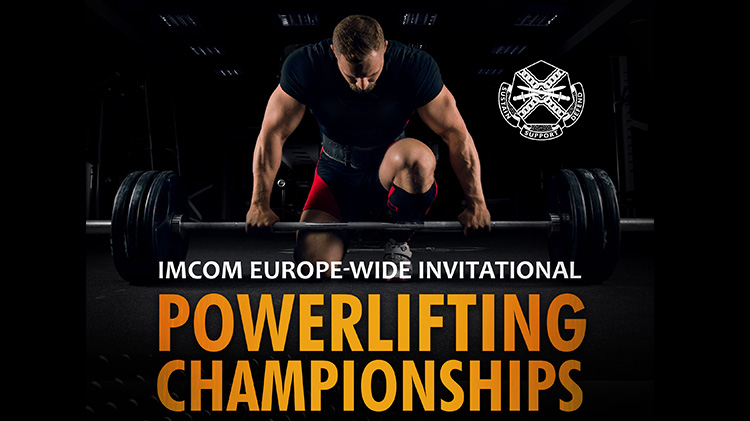 IMCOM Powerlifting Championship
Date: Dec 7 2019, 12 a.m. - 11:59 p.m.
Memorial Fitness Center - B616 Old Ironsides Street Rose Barracks Google Map
The IMCOM Powerlifting Championships consist of three lifts: squat, bench and deadlift in men's and women's categories and in multiple weight classes.
Register by November 17 by downloading and filling out the registration form.

SCHEDULE FOR DECEMBER 7
Weigh-ins 7-9 a.m.
Lifter's Briefing 9:30 a.m.
The OFFICIALS CLINIC will be held on December 3-6, 8:30 a.m. to 4:30 p.m.
View the event MOI by clicking here.
Event Sponsored by
No Federal, DOD or Army endorsement implied.