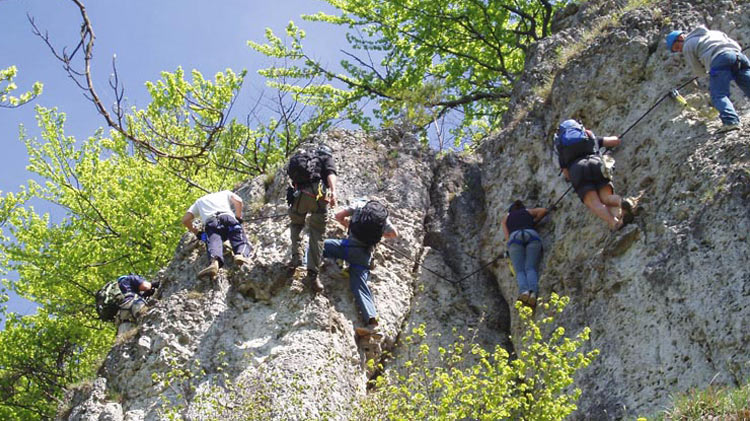 Note: This event has already passed.
Date: Sep 15 2018
Wild B.O.A.R. Outdoor Recreation - RC600 Tank Road Tower Barracks Google Map
Looking for a new way to get vertical in your local area? The Klettersteig, or "Via Ferrata" in Italian, was originally used by the Italian military as a means of transporting troops and supplies through the Dolomites during WWII. The Klettersteig is similar to rock climbing because it uses much of the same safety equipment; however, rather than climbing up the rock face, climbers will traverse the face on an established route. Participants are attached by a self-belay system to a steel cable that runs the length of the route. No prior climbing experience necessary. Transportation, equipment and guide included.