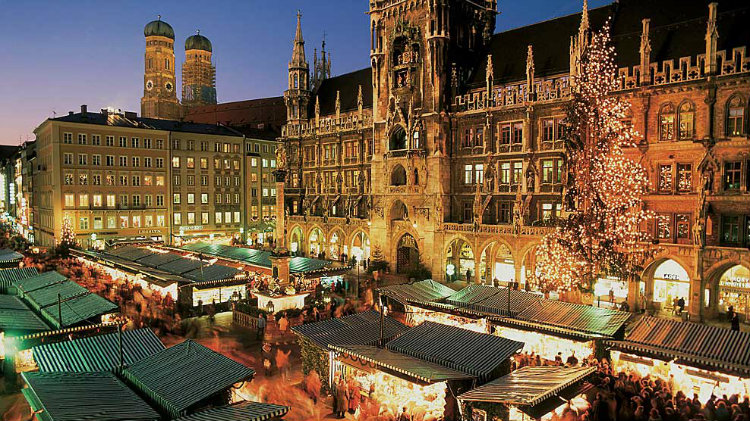 Note: This event has already passed.
Date: Dec 14 2019
Wild B.O.A.R. Outdoor Recreation - Tower Barracks RC600 Grafenwoehr 92655 Google Map
Munich's Christmas Market, which dates back to the 14th century, is held on the Marienplatz in the heart of the city center. Town records first mention a "Nicholas Market" in the Kaufinger Strasse near the Frauenkirche (Church of our Lady) in 1642. Back then, just like today, the Munich Christmas Market offers traditional Bavarian and unique Christmas gifts, including wood carvings from Oberammergau, gingerbread (Lebkuchen) from Nuremberg and notably some exquisite glassware from the Bavarian Forest.
A variety of other Christmas Markets are spread throughout Munich, such as the Tollwood and the medieval Christmas Markets.
Cost
$49 Adult
$39 Children 3-12
$19 Children under 3
Trip includes roundtrip transportation.

Call, email or visit Wild B.O.A.R. Outdoor Recreation to register today!
Looking for more trips and activities?
Check out the full calendar of trips and activities by clicking here.