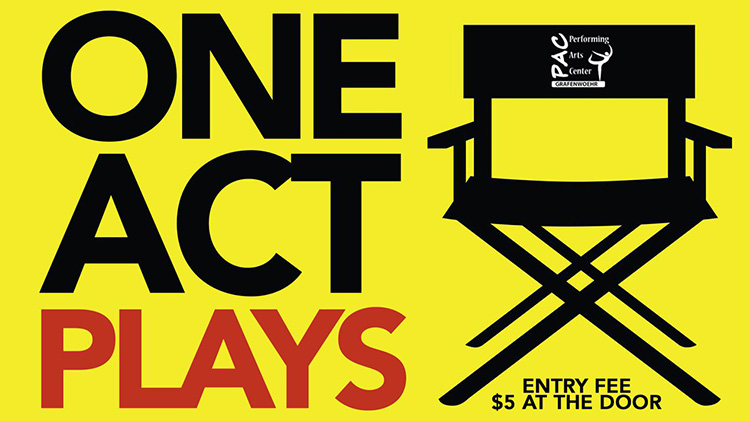 Note: This event has already passed.
Date: Sep 21 2019, 7:30 p.m.
Performing Arts Center - B153 Gettysburg Avenue
(located inside the old Warrior Zone) Tower Barracks Google Map
Show Dates:
September 20, 21, 27 and 28 at 7:30 p.m.
Doors open at 7 p.m.

Plays will include:
Trifles by Susan Glaspell
Directed by Madeline Stockman
Trifles was first published in 1916 and is loosely based on the real murder case of John Hossack. As a sheriff and attorney investigate for clues and motive in the home of a murdered farmer, their wives discover the real story amidst the 'trifles' left throughout the home. Considered one of the earliest examples of feminist writing, the script displays a mastery of dialogue and perception that deals with the everyday reality of chauvinism. It is as relevant today as when it was first written.
Niña, Pinta, Santa
Male and female actors, ages 10+
Three females are representative of womankind in different times of their lives, as they are overcoming societal pressures and norms that keep them from finding their true selves.