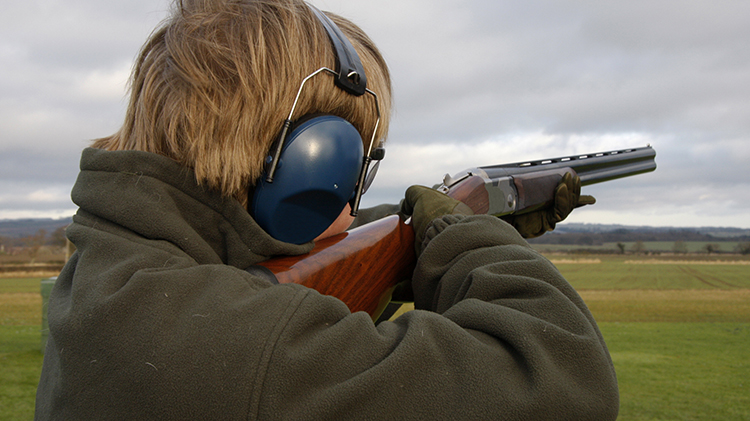 Rifle/Pistol Range 116 Open
Note: This event has already passed.
Date: Aug 17 2019
Wild B.O.A.R. Outdoor Recreation - Tower Barracks RC600 Grafenwoehr 92655 Google Map
From May 3 to August 30, ranges will be open Friday, Saturday and Sunday.
Hours will be as follows:
Friday
11:00 a.m. - 6:30 p.m.
Friday ranges will alternate between the Rifle range on one Friday to Trap and Skeet on the next Friday.
Saturday & Sunday
10:00 a.m. - 6:00 p.m.
On Saturdays, just the Rifle range (R116). On Sundays, just the Skeet and Trap range will be open.
Rifle/Pistol Fridays: May 3, May 17, May 31, June 7, June 21, July 5, July 19, August 9, August 23 and August 30
Trap/Skeet Fridays: May 10, May 24, June 14, June 28, July 12, and July 26
*Exceptions will be "No Firing" days and may include major Garrison events.
The Trap and Skeet Range and Range 116 are now operated by Wild B.O.A.R. Outdoor Recreation. Both ranges have weapons available for rent. At the Skeet Range, 12 gauge shotguns are available. Range 116 has 308, 223 & 22 rifles as well as the civilian version of the Army's M17 9mm (P320) pistols.
Note: If you would like to use the range outside of normal opening hours of operation, a minimum of two weeks advanced notice is required. Contact Wild B.O.A.R. Outdoor Recreation
No weapon license is required to utilize the Trap & Skeet or Range 116
Children 14 and up may shoot at the Trap and Skeet Range with Parental Supervision
Children 14-18 may fire 22lr at Range 116 or bows at the Archery Range
These limitations are in accordance with German weapons law - section 27.

Sponsored by: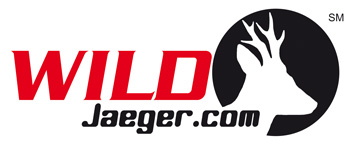 No Federal, DOD or Army endorsement implied.
R116 RIFLE/PISTOL RANGE RULES
RANGE PERSONNEL WILL ENFORCE ALL RANGE SAFETY RULES
1. Customers must check in with range personnel in charge prior to entering the shooting area.
2. Once entering the shooting area, hearing protection is mandatory. Eye protection is strongly suggested.
3. Take all instructions from the range safeties.
4. Slings on rifles must be removed before shooting.
5. Use of approved targets only. (Man shaped targets, Tannerite etc. are not allowed.)
6. All weapons must remain unloaded with the actions open until ready to shoot.
7. Weapons will be pointed down range when loaded and the action is closed.
8. If there is a problem with a weapon and/or range equipment, weapons must be unloaded.
9. No more than five cartridges may be loaded at one time for a pistol/revolver.
10. Pistol/revolver shooters will not have a loaded weapon in the holster. Cross draw or hip draw is not allowed. See range staff if there is a question.
11. Shooting a pistol/revolver while moving is prohibited. Shooter must be stationary at the firing line.
12. Quick reaction shooting, surprise and moving targets are prohibited.
13. Only approved ammunition may be used. At the rifle range, ammunition must not exceed 5000 joules at the muzzle. At the pistol range, pistol/revolver ammunition must not exceed 610 joules at the muzzle. Magnum caliber pistols/revolvers may be used only at the rifle range.
14. Calibers that are not authorized for use at the rifle range are, 338 Lapua and 50 Cal.
15. If there is a misfire, wait 30 seconds then unload the weapon.
16. Shooters that are not down range checking targets will not stand at the firing line when the down range area is not clear. (Example, while other shooters are still down range checking targets.)
17. Shooters will police all expended cases and any trash and place in the designated container.
18. R116 does not have a designated air rifle/pistol area. Therefore, children under 14 years of age may not be in the shooting area.
19. Children 14 to 17 years of age may shoot up to a .22 caliber, under the supervision of a parent or legal guardian.
20. Alcoholic beverages and impairing medication will not be consumed prior to or while participating in shooting activities.
Please be advised, customers violating range safety rules will be held accountable for their actions and may be asked to leave the range area. If continued violations occur, this person may face the possibility losing all range use privileges. This will be discussed through the HFSS office, FMWR leadership and the Garrison Commander. The Garrison Commander will render the final decision on whether or not to ban any individual from using the FMWR ranges.
Cost
R116 - $5.00 covers range fee and target.
Skeet/Trap Range - $7.00 for a round of 25 trap/skeet clays or 15 rolling rabbits. Ammunition and weapon rental are additional.