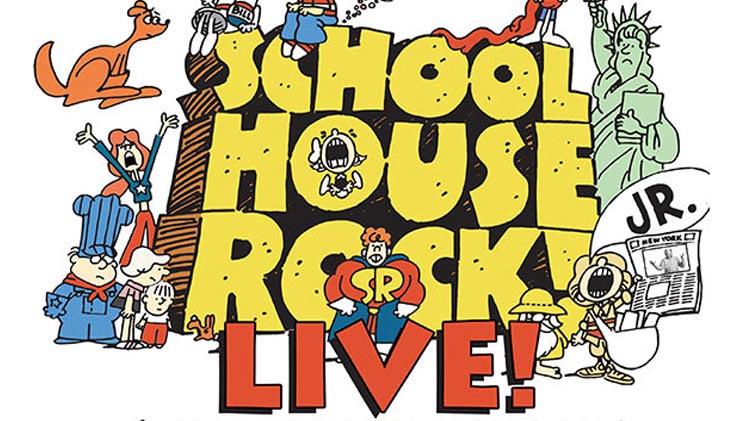 Note: This event has already passed.
Date: Nov 8 2019, 7:30 p.m.
Performing Arts Center - B153 Gettysburg Avenue
(located inside the old Warrior Zone) Tower Barracks Google Map
Join us for performances of School House Rock Live! at Grafenwoehr Performing Arts Center. This popular musical will be performed by community members and you can get your tickets at the Performing Arts Center on Tower Barracks or on Webtrac.
Performance Dates:
Saturday, November 2 - 7:30 p.m.
Sunday, November 3 - 2:30 p.m.
Friday, November 8 - 7:30 p.m.
Saturday, November 9 - 7:30 p.m.
Sunday, November 10 - 2:30 p.m.
Tickets:
Adults - $10
Students - $5
Kids under 3 - FREE
Registration Info
Get your tickest on Webtrac or at:
Grafenwoehr Performing Arts Center
B103 Gettysburg Avenue
Tower Barracks
Tel: +49(0)9641-83-6426
Military DSN Tel: (314)475-6426
Contact