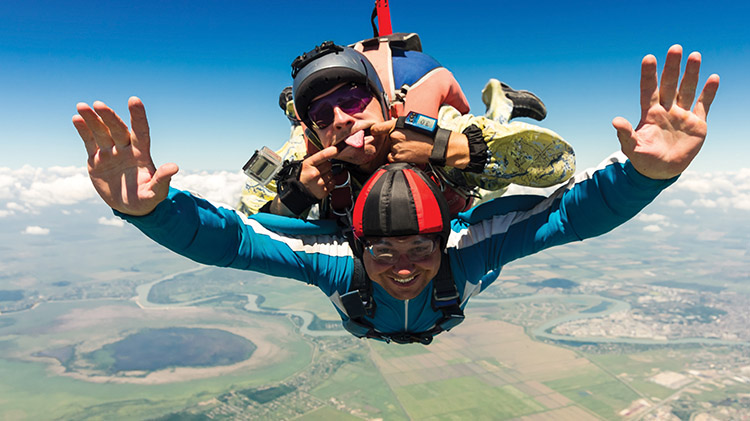 Note: This event has already passed.
Date: Jun 15 2018
Wild B.O.A.R. Outdoor Recreation - RC600 Tank Road Tower Barracks Google Map
Is skydiving on your bucket list? Let the Wild B.O.A.R. help you to check this adrenaline filled experience off that list. You will be traveling to an elevation of 14,000 ft. above the Earth's surface, at which time the door will open and everything below will be almost too small for you to recognize. You will freefall for approximately 54 seconds at a speed of 120 MPH. Under canopy you will be able to enjoy the beautiful views offered only in Bavaria and you will get to steer your canopy alongside your Tandem-Master. Photos, video and other souvenirs are available directly from the drop-zone at additional cost.
Cost
$279 for skydivers up to 197 lbs.; $299 for skydivers 198 to 220 lbs.