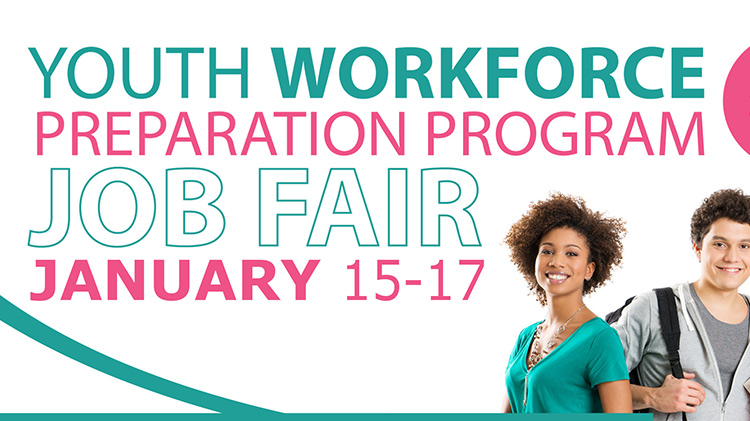 Youth Workforce Preparation Program
Note: This event has already passed.
Date: Jan 15 2020 - Jan 17 2020
Rose Barracks Youth Center - B1706, Rose Barracks Google Map
Youth 16-18, apply to work for Child and Youth Services on Tower and Rose Barracks through their Workforce Preparation Program.
The Job Fair will be held January 15-17 and hiring will be conducted for the following positions:
NF-01 Recreation Aid
NF-01 Office Aid
Duty Locations: Child and Youth Services Facilities at Rose Barracks, Tower Barracks and Netzaberg.
Mandatory Sessions:
MUST ATTEND ALL SESSIONS

Information & Application
January 15 & 16 3:30 p.m.
Rose Barracks Youth Center, B1706

Job Offers & Acceptance
January 17 3:30 p.m.
Rose Barracks Youth Center, B1706
WHAT TO BRING:
I.D. Card
U.S. Passport
CYS Registration Packet if not already registered
Sponsor's Orders
School or CYS Health Physical and Immunization Records
Resume with 2 References
Under 17 requires signed permission from a guardian.
Download the Registration Form & Sponsor Consent
Positions will require a maximum of 10 hours per week.
WPP positions are limited tenures not to exceed 12 weeks per appointment and are notperformed in consecutive semesters. Must be 16-18 years of age. Youth ages 16 or 17 musthave written consent from parent or guardian. Consent forms will be provided at the Job Fair or are available in advance at the Rose Barracks and Netzaberg Youth Centers.
For more information, contact
Rose Barracks Youth Center
B1706, Rose Barracks
DSN 476-3144, CIV 09662-83-3144